Gen-Ial
GEN-IAL - Animal and Plant Species
Detection of animal and plant species
Identification and differentiation of animal and plant species in food and feed, accredited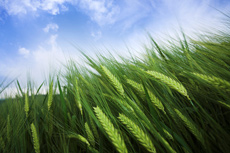 As an important part of quality control in food and feed products GEN-IAL® GmbH offers animal and plant species identification as well as differentiation using DNA analysis.
Unlike protein based procedures, DNA testing enables the effortless analyses of even highly processed samples.
The analyses make use of the PCR technology. This is a very sensitive method which enables identification of the respective animal or plant species even in complex or ultra-high temperature (UHT) processed products by use of species particular PCR-Primers.
This method also lends itself for screening of a sample for plant and/or animal byproducts which is of particular importance for testing vegan/vegetarian products, but also to identify plant additives in meat products, for detection of pork in Halal-testings and for detection of ruminants in feed. GEN-IAL is recommended by Halal-Control/Rüsselsheim.

Examples of sample/test materials:
ready meals
meat products
sausage products
beverages
protein hydrolysates

gelatin
lecithin
oils and fats
bakery products
raw materials

Examples for detectable animal- and plant species:
pork, beef, goat, sheep, ruminants
chicken, turkey, goose, duck, pheasant, duck
venison, horse, donkey
fish, crustaceans, molluscs etc.

soy, rape, rice, cotton
maize, wheat, barley
tomato, potato
papaya

More species on request
The detection limit in dependence of the product: < 0.1% -1%
Further questions? Just contact us